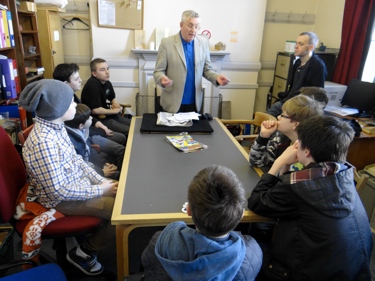 Young Magicians Workshops
The Humberside Young Magicians' Workshop was founded in 1971 to give youngsters with a magical interest the opportunity to swap ideas, perform magic and receive help to enable them to develop their acts.
Meetings run on a monthly basis for the 10-16 year olds of the area. It is currently held at Kingston Wesley Methodist Church on the first Saturday in the month from 10am - 12am and is organised by HMC members Richard Morrell, Jon Marshall, Malcolm Bromwich and Tom Wilkinson.
We try to keep the mornings as open and flexible as possible to allow time to discuss tricks, let the members perform and ask questions. In addition to this we usually have a session with close-up props teaching new tricks and sleights!